Our office recently celebrated the extremely rapid approval of a Form N-400, Application for Naturalization for our client – the spouse of a World Bank Employee who was being deployed overseas.
FACTS: A client recently became a US Lawful Permanent Resident (Green card holder) after her US Citizen spouse filed for her.  After obtaining her "green card", the client's husband was informed that he would be stationed abroad in the coming months for a posting overseas.  This created problems for our client who had only recently obtained her Green Card, and now faced the possibility of spending the next several years overseas.
ANALYSIS:
With a few notable exceptions, US Lawful Permanent Residents become eligible for Citizenship (called "Naturalization") 3 or 5 years after obtaining their US Lawful Permanent Residence ("Green card"):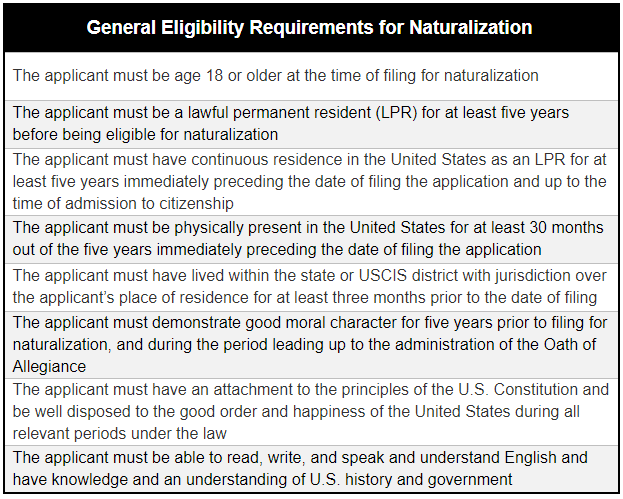 However, several key exceptions exist to these requirements for naturalization/citizenship.  In particular, exceptions exist for: (1) Military Family Members, (2) Spouses of US Citizens (3 year Naturalization) and (3) for the spouse of a U.S. citizen who is "regularly stationed abroad" in qualifying employment.  In each of these cases, citizenship can be obtained faster than 5 years.  In the case of the "regularly stationed abroad" category, we reviewed the facts for our client and determined that they qualified for immediate citizenship.
As UN Organization, the World Bank Group frequently send employees abroad, and qualifies under the requirements of INA Sec. 319(b)(1)(B).  Qualifying employment abroad means to be under employment contract or orders and to assume the duties of employment in any of following entities or positions: [12] 
Government of the United States (including the U.S. armed forces);
American institution of research recognized as such by the Attorney General; [13] 
American firm or corporation engaged in whole or in part in the development of foreign trade and commerce of the United States, or a subsidiary thereof;
Public international organization in which the United States participates by treaty or statute; [14] 
Authorized to perform the ministerial or priestly functions of a religious denomination having a bona fide organization within the United States; or
Engaged solely as a missionary by a religious denomination or by an interdenominational mission organization having a bona fide organization within the United States.
RESULT: Although our client had her "green card" for less than a six months, she was eligible to obtain naturalization immediately because of her husband's employment. In this type of case, the physical presence requirement is also waived. After review, we assisted our client in filing an Application for Naturalization.
Luckily, we were able to quickly obtain an interview with USCIS (within 5 months of filing), and the client became a citizen the same day as her interview with USCIS.